Today's Sermon
Rev Dr Niam Kai Huey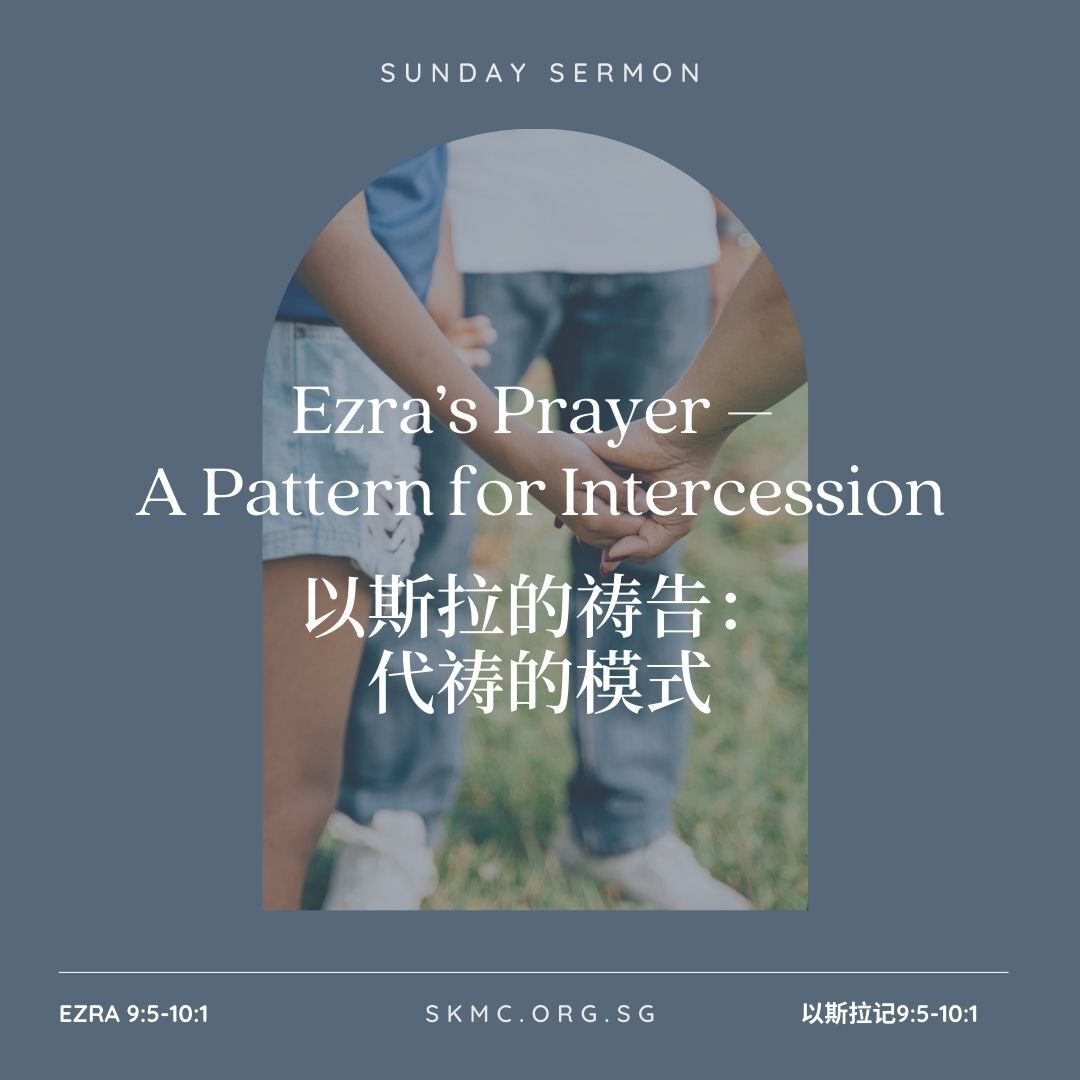 Gathering
Call to Worship +
Songs of Praise & Worship +
Proclamation
Pastoral Prayer +
Scripture Reading
Sermon
Response
Offertory
Doxology +
Church Concerns & Announcements
Sending Forth
Song of Sending Forth +
Benediction +
3-Fold Amen +
+ Indicates invitation to stand (for those who are able to)
Community Prayer Experience: 40.Days 2021
Current Sermon Series
Thanksgiving, Events, and Announcements
Thanksgiving for Baptism & Membership Reception Service
We thank God for last Sunday's Baptism & Membership Reception Service. In particular we give thanks for our brothers and sisters in Christ who have made a public pledge of their faith and commitment to the Lord!
Parents' Connection Nite – Family Life Ministry
Whether you are a parent-to-be, parent of an infant, toddler, pre-schooler, child, teenager, or adult, we would like to invite you to join us to Connect, Share & Pray for one another on this special evening. Please refer to Church Center App for more details.
Date: 30 July 2021
Time: 8 – 10 pm
Venue: Zoom
SKMC COVID-19 Relief Fund
The SKMC COVID-19 Relief Fund aims to provide financial help to members and regular worshippers in SKMC affected by the economic impact of COVID-19.
Kindly refer to SKMC's website for more information.
Gifts and Attendance
For last week
Number of e-Offering Givers: 158
e-offering @ SKMC
PayNow via the QR Code or UEN
UEN No.: T00CC1467C
General Funds – $28,232.23
Pledge / Tithes
$27,153.50
SKMC Funds – $6,785.00
Church Upgrading
$2,320.00
Land Lease Renewal
$4,106.00
Attendance – 444
845am Service (Online & On-Site)
195
11am Sunday Service (Online & On-Site)
199
11am Saturday Service (On Site)
—
D'Anchor Worship & Word
50